Travel Tips from Brittney Cade, Simone Kidd designer, rockstar wife, best friend and bad ass mama.
Travel tips from a girl who moves
And away we go! I am packing for our family holiday to Puglia Italy. With three kids and a love of flow dresses, this ain't easy. I reached out to my sister aka best friend from forever who knows a thing or two about packing light. Brittney Cade @batmansmom is a designer launching her new line Simone Kidd and Rue (yes both!)  a mama to two amazing kids, and all around one of the most fashionable women I know. She is often on tour with her husband, Mike Dirnt of Green Day and is my go to for fashion and packing tips. Not to mention she always finds the most amazing pieces on her trips.Read on for some great packing advice from a girl who showed up for 10 days in London with one suitcase for 3. (Umm...HOW!?)
Britt and I at our wellness event in Malibu a few back. She showed up to help pour some Oakland Coffee, which a coffee company she has with her husband along side Billie Joe and Tre.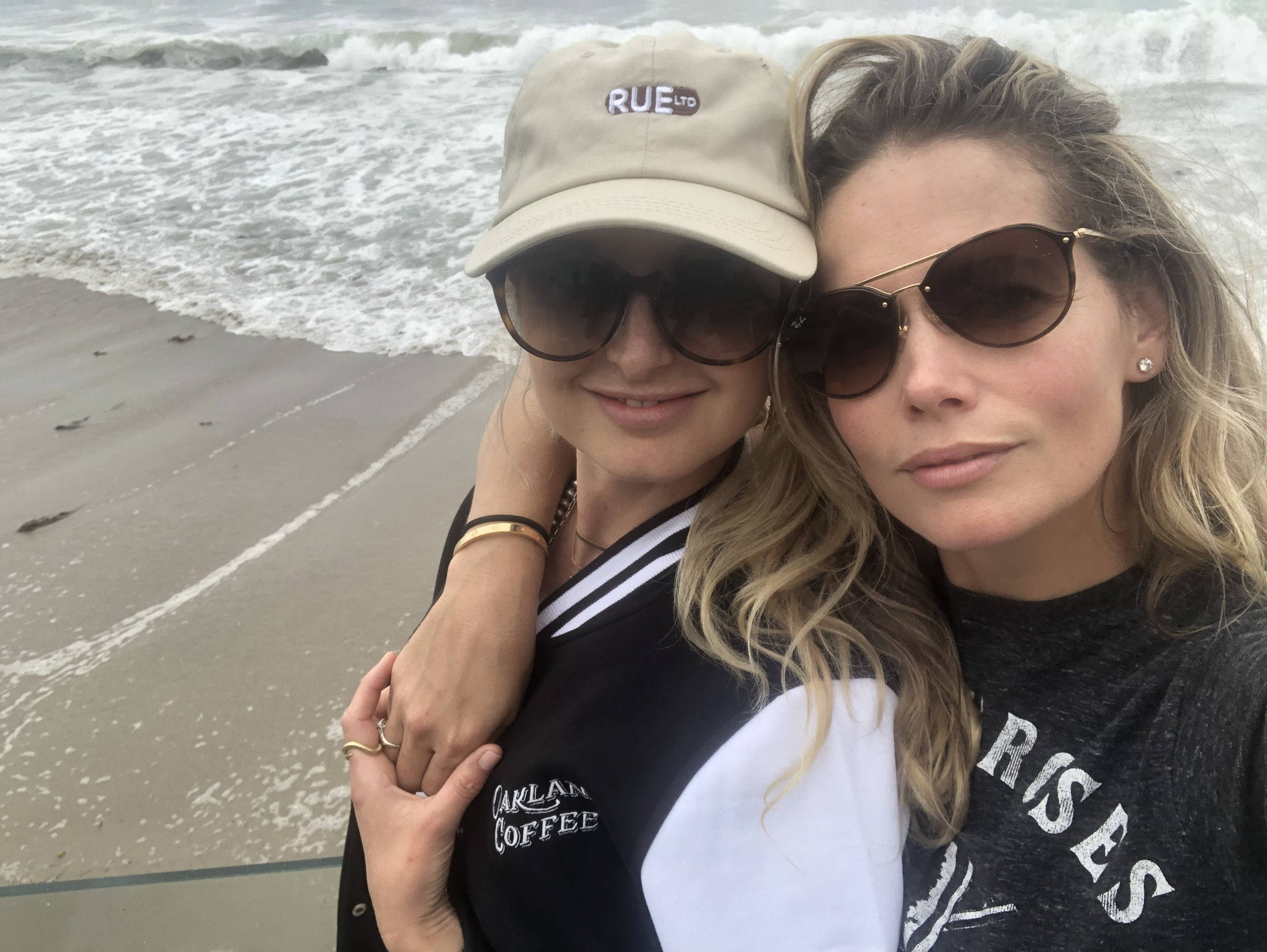 Since we were little Britt has had the most amazing style. Love to see her launching the silk duster robes along side celebrity stylist and Britt's other wifey Joey Tierney. This is at the NYC store opening for FortyFiveTen.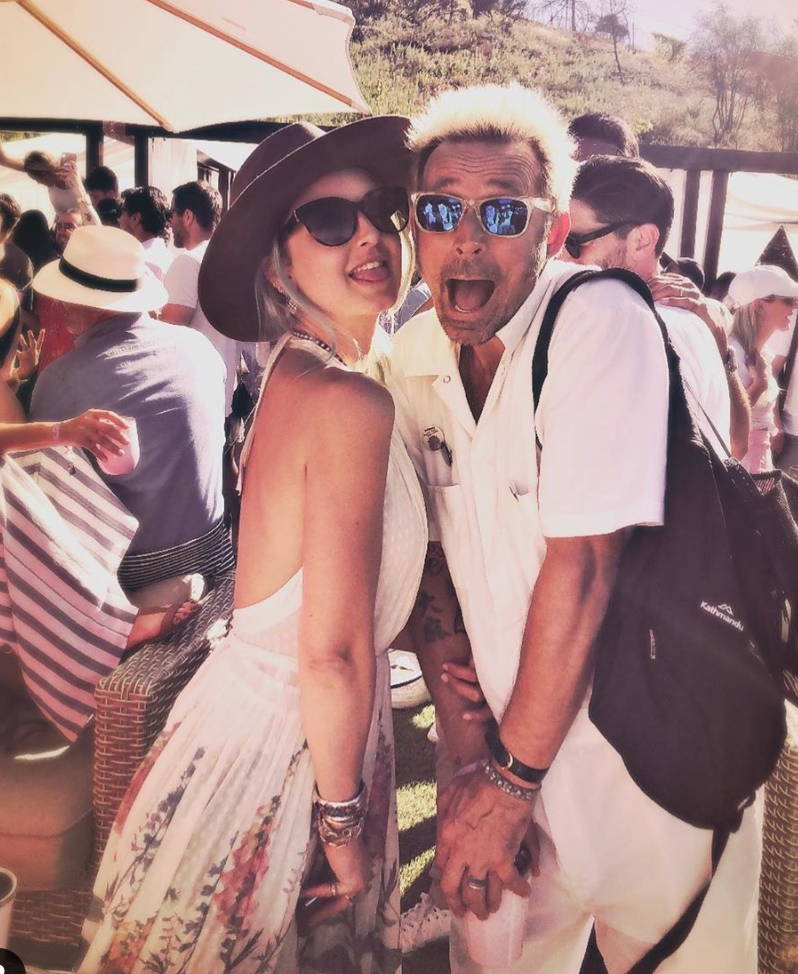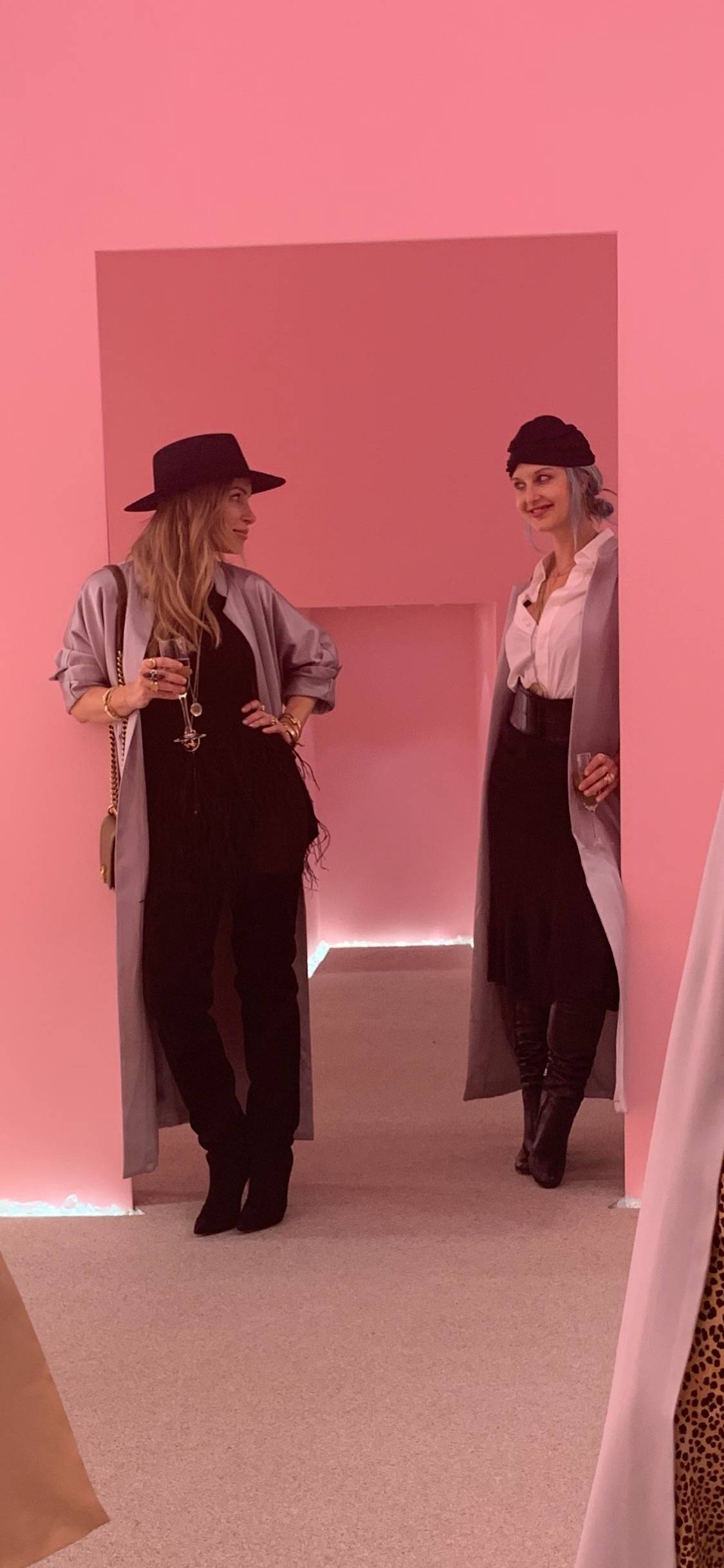 Here's some tips to make your vacation travel easier 
SKIRTS
 You can look as though you have pulled it all together and make tons of new outfits by simply switching your accessories and tops. 
KEEP ON ROLLING
By rolling your clothes instead of folding you avoid wrinkles, and save space. 
ONE BIG FOR ME AND SOME LITTLE SUITCASES FOR YOU
. This will be my first time adopting this one, and I am noticing some major positives. I will confess to packing the entire family. Maybe it's the control freak in me or maybe the happy helper. Either way, we're breaking the pattern and I am simply helping the kids for this trip. 
SAVE SOME ROOM
Puglia is known for many a thing: wine, orreciette, paper macho and ceramics. And naturally Itally means leather. So I am saving room for one special purchase of leather sandals to bring home and wear throughout the trip and a few other things that catch the eye. 
THE SINK IS YOUR BESTIE
This one always makes me laugh. Think about tour life for 8 months. It's exciting, but you are in a different city virtually every night. Laundry is a rare luxury. Britt uses the kitchen sink to wash a few delicates, and especially undies! Toss in a few drops of soap, and you're ready to rock. Pun intended. 
UWRAPS & UBARRES
 U know it. The UBarre had gone everywhere from the Seychelles, NYC and London with me before I decided to take it into production. I kind of figured others like a travel workout like me.  I don't even bring gym clothes, some cutoffs I can bicycle in and a favorite pair of ALC shorts from five years ago that I can wear for hikes and movement sessions. I am bringing the 4 lb Stay Golden and one pair of  Uwraps for my perfect travel fitness gear.